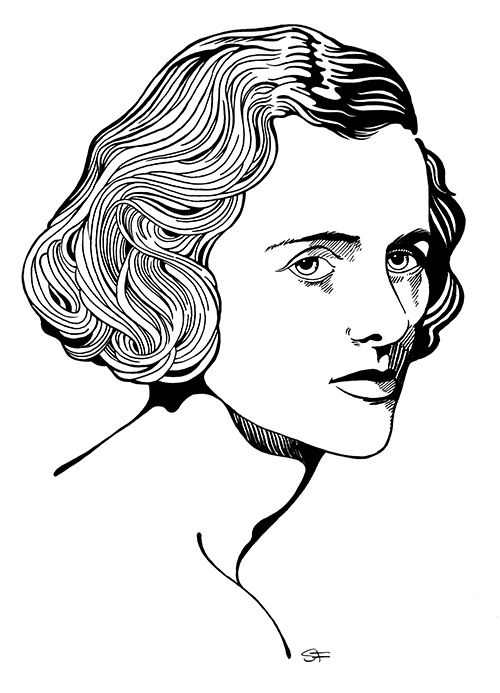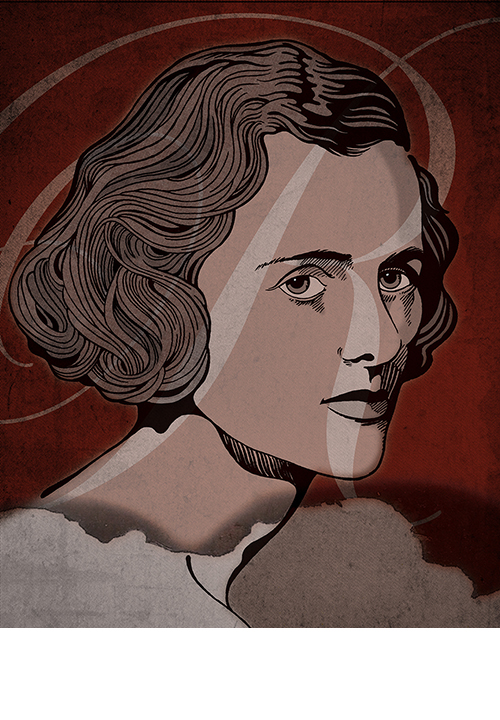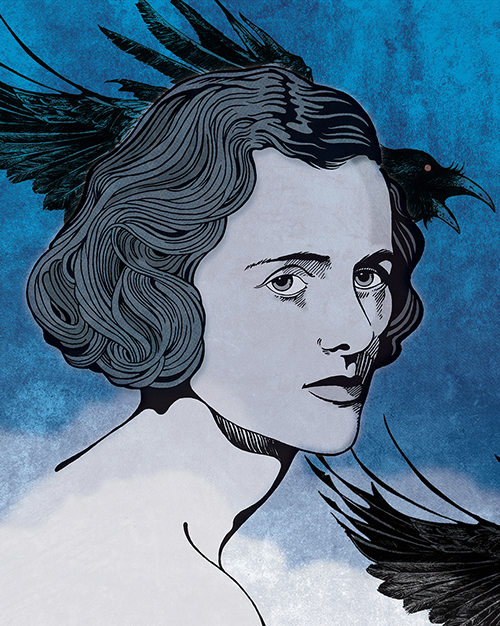 Daphne du Maurier was born in London, the daughter of prominent actor Sir Gerald du Maurier and actress Muriel Beaumont. Her literary career began in 1931 with her first novel The Loving Spirit.
Her bestselling works were not at first taken seriously by critics, who considered her a 'romantic novelist'. Over the years her work has earned an enduring reputation for narrative craft. Many have been adapted into films, including the novels Rebecca, Frenchman's Creek, My Cousin Rachel, and Jamaica Inn, and the short stories The Birds and Don't Look Now.
"Romantic" is a term that she deplored, given her novels rarely have a happy ending, and often have sinister overtones.
"I am not a romantic novelist. The only romantic novel I've ever written, and I do admit it was rather romantic, was Frenchman's Creek. A woman falling in love with a pirate! Yes, that's romantic, but not my others, not Jamaica Inn, not Rebecca. Rebecca was really a study in relationships and jealousy."
Du Maurier spent much of her life in Cornwall, where most of her works are set. As her fame increased, along with accusations of plagiarism (notably for Rebecca), she became more reclusive.
After her death in 1989, stories spread about her alleged relationships with other women, including actress Gertrude Lawrence.
In correspondence that her family released to biographer Margaret Forster, du Maurier explained to a trusted few her own unique slant on her sexuality: her personality comprised two distinct people – the loving wife and mother (the side she showed to the world); and the lover (a "decidedly male energy") hidden from virtually everyone and the power behind her artistic creativity. According to Forster's biography, du Maurier believed the "male energy" propelled her writing.
The discovery, in 2011, of a collection of du Maurier's forgotten short stories, written when she was 21, provides some insight into her mature style. One of them, The Doll, concerns a young woman's obsession with a mechanical male sex doll; it has been deemed by du Maurier's son Kit Browning to be "quite ahead of its time".
Rebecca (1938)
"Last night I dreamt I went to Manderley again…"
There are few readers who will not recognize this as the opening of Daphne du Maurier's most famous novel, Rebecca.
The novel was one of du Maurier's most successful works, and was an immediate best seller, selling nearly 3 million copies between 1938 and 1965. Most likely with a little help from the famous Hitchcock adaption, the novel has never gone out of print.
With Rebecca, few critics at the time saw in the novel what the author wanted them to see: the exploration of the relationship between a man who has wealth, power and self confidence, and a woman who has none of these.
While du Maurier categorized Rebecca as a study in jealousy, she admitted its origins in her own life to few people. Her husband Tommy Browning had been engaged before marrying du Maurier, to Jan Ricardo, glamorous and dark-haired. The suspicion that Tommy remained attracted to Ricardo haunted Daphne, and partly inspired the story. In 1981, du Maurier remembered the novel's gestation… "Seeds began to drop. A beautiful home…a first wife…jealousy, a wreck, perhaps at sea, near to the house… But something terrible would have to happen, I did not know what…". She wrote in her notes prior to writing the book: 'I want to build up the character of the first wife in the mind of the second…until wife 2 is haunted day and night…a tragedy is looming very close… and something happens.'"
Du Maurier and her husband, like Rebecca and Maximilian de Winter, were not faithful to one another. Subsequent to the novel's publication, Jan Ricardo tragically died during the Second World War. She threw herself under a train.
The Birds (1952)
First published in her 1952 collection The Apple Tree, The Birds is a short story about a farmhand, his family, and his community that are attacked by flocks of birds with intent to kill. The story is set in du Maurier's home county of Cornwall shortly after the end of the Second World War. Du Maurier's inspiration for the story was the sight of a farmer being attacked by a flock of gulls as he ploughed a field.
The Birds was the inspiration for Alfred Hitchcock's film of the same name, released in 1963. The film created new characters and a more elaborate plot, but kept du Maurier's title, key scenes in the story, and the concept of unexplained bird attacks. One of the most chilling short stories you will ever read.