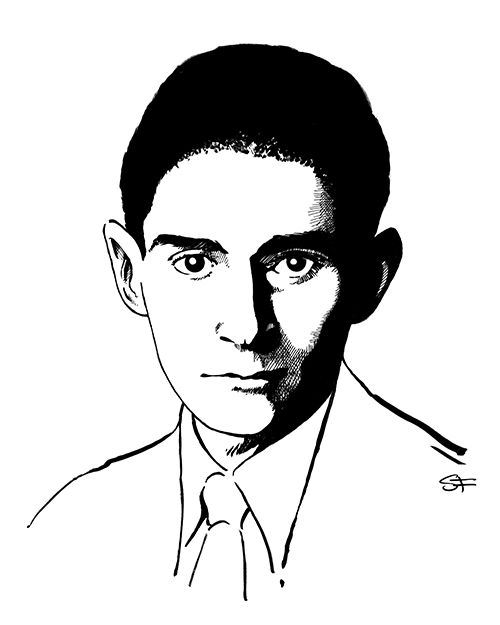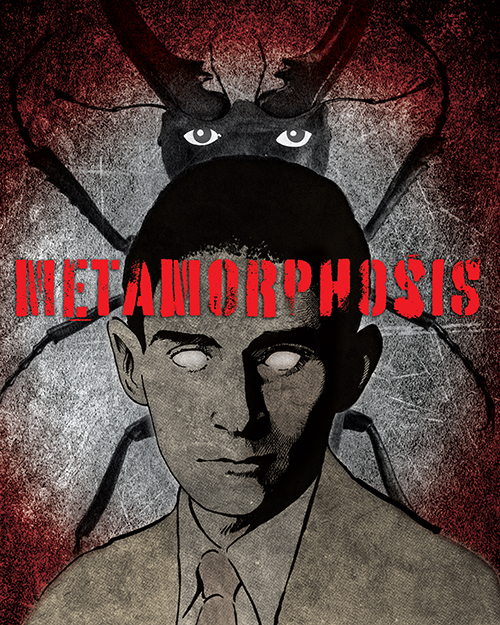 KAFKAESQUE: An eponymous adjective that is "characteristic or reminiscent of the oppressive or nightmarish qualities of Franz Kafka's fictional world."
Nightmarish qualities indeed. Kafka was a German-speaking Bohemian novelist and short-story writer, regarded as one of the major figures of 20th-century literature.
Schooled as a lawyer and trapped in a staff job at an insurance company, Kafka returned home every night and wrote. Exploring themes of alienation, existential anxiety, guilt, and absurdity, his best known works include the short story The Metamorphosis and novels The Trial and The Castle.
Kafka had a lifelong suspicion that people found him mentally and physically repulsive. In fact, Kafka was a charming, intelligent, and humorous individual, but he found his routine office job and the exhausting double life into which it forced him (for his nights were frequently consumed in writing) to be excruciating torture, and his deeper personal relationships were neurotically disturbed. The conflicting inclinations of his complex and ambivalent personality found expression in his sexual relationships. Inhibition painfully disturbed his relations with Felice Bauer, to whom he was twice engaged before their final parting in 1917. His health was poor and office work exhausted him. In 1917 he was diagnosed as having tuberculosis, and from then onward he spent frequent periods in sanatoriums.
Kafka's laryngeal tuberculosis worsened and in April 1924 he went to a sanatorium in Kierling just outside Vienna for treatment and died there on June 3, 1924. The cause of death seemed to be starvation: the condition of Kafka's throat made eating too painful for him.
Few of Kafka's works were published during his lifetime. A few stories were published in literary magazines but received little public attention. In his will, Kafka instructed his executor and friend Max Brod to destroy his unfinished works, including his novels The Trial, The Castle, and Amerika, but thankfully Brod ignored these instructions, and had the bulk of his work published and the name and work of Kafka gained worldwide posthumous fame. This development took place first in France and the English-speaking countries during the regime of Adolf Hitler, at the very time when Kafka's three sisters were deported and killed in concentration camps. After 1945 Kafka was rediscovered in Germany and Austria and began to greatly influence German literature. By the 1960s this influence became global and extended even to the intellectual, literary, and political life of Kafka's place of birth, what had become communist Czechoslovakia.
"I never wish to be easily defined. I'd rather float over other people's minds as something strictly fluid and non-perceivable; more like a transparent, paradoxically iridescent creature rather than an actual person."