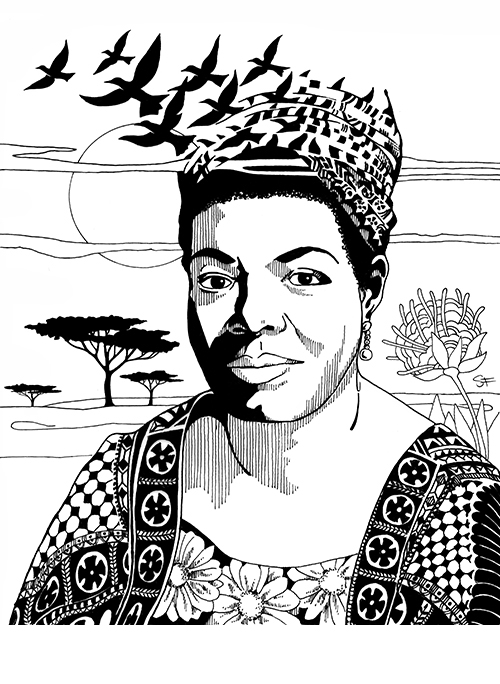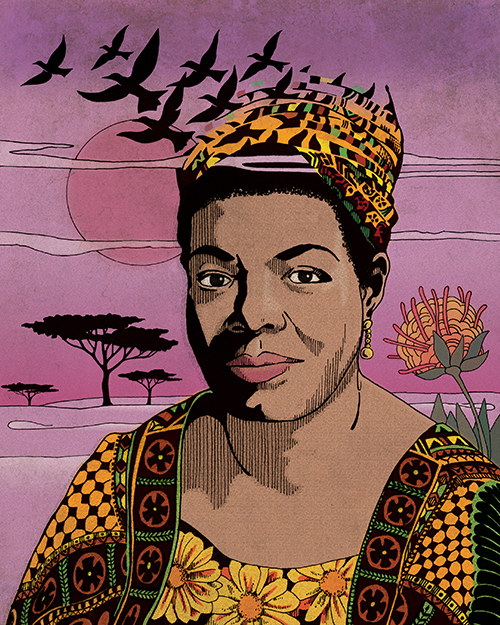 "Angelou's life has certainly been a full one: from the hardscrabble Depression era South to pimp, prostitute, supper club chanteuse, performer in Porgy and Bess, coordinator for Martin Luther King Jr.'s Southern Christian Leadership Conference, journalist in Egypt and Ghana in the heady days of decolonization, comrade of Malcolm X, and eyewitness to the Watts riots. She knew King and Malcolm, Billie Holiday, and Abbey Lincoln."
-Linguist John McWhorter, The New Republic
An American poet, memoirist, and civil rights activist, Maya Angelou published seven autobiographies, three books of essays, several books of poetry, and is credited with a list of plays and films spanning over 50 years. Angelou is best known for her series of seven autobiographies, which focus on her childhood and early adult experiences. The first, I Know Why the Caged Bird Sings (1969), tells of her life up to the age of 17 and brought her international recognition and acclaim.
Labeled as autobiographical fiction, her writing centers on themes that include racism and identity. Although attempts have been made to ban her books from some U.S. libraries, her work continues to be widely used in schools and universities around the world.
"Although I live in a house, I keep a hotel room and go there at about 6:30 in the morning to write. I have a Roget's Thesaurus, a dictionary, a Bible, a yellow pad, and pens, and I go to work. I encourage housekeeping not to go in, since I leave at about one in the afternoon and never use the bed. When I go in there, I feel I'm going to my own place. It's waiting for me. And I step away from the world somehow."
Africa
Thus she had lain
sugercane sweet
deserts her hair
golden her feet
mountains her breasts
two Niles her tears.
Thus she has lain
Black through the years.

Over the white seas
rime white and cold
brigands ungentled
icicle bold
took her young daughters
sold her strong sons
churched her with Jesus
bled her with guns
Thus she has lain

Now she is rising
remember her pain
remember the losses
her screams loud and vain
remember her riches
her history slain
now she is striding
although she has lain