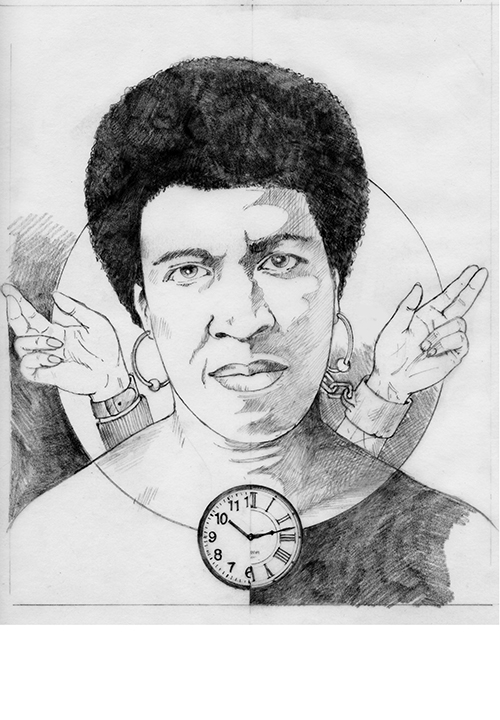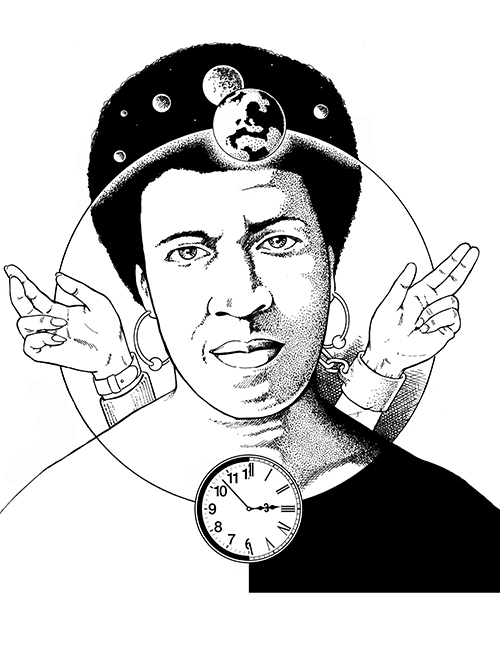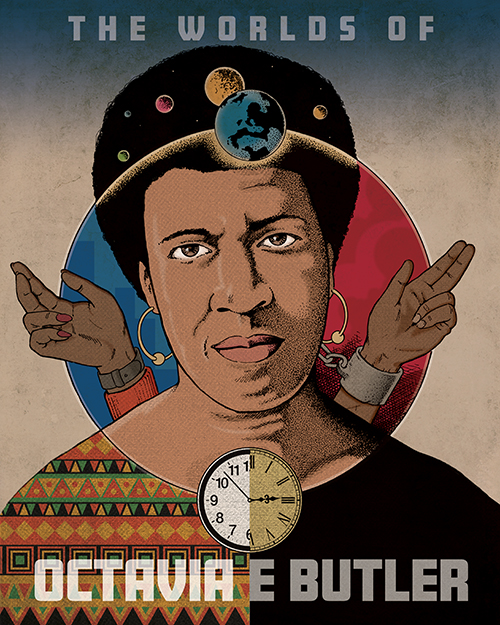 "Who am I? I am a forty-seven-year-old writer who can remember being a ten-year-old writer and who expects someday to be an eighty-year-old writer. I am also comfortably asocial—a hermit. … A pessimist if I'm not careful, a feminist, a Black, a former Baptist, an oil-and-water combination of ambition, laziness, insecurity, certainty, and drive."
-from a 1994 interview
Octavia Estelle Butler was an American science fiction author and a multiple recipient of the Hugo and Nebula awards. In 1995, Butler became the first science-fiction writer to receive a MacArthur Fellowship.
In her lifetime, she would become the first published Black female science-fiction writer and be considered one of the forebears of Afrofuturism. She is known for blending science fiction with African American spiritualism.
"I may never get the chance to do all the things I want to do," a 17-year-old Butler wrote in her journals, now archived at the Huntington Library in Pasadena. "To write 1 (or more) best sellers, to initiate a new type of writing, to win both the Nobel and the Pulitzer prizes, and to sit my mother down in her own house before she is too old and tired to enjoy it."
The world would catch up to her dreams. In 2020, Parable of the Sower would hit the best-seller list 27 years after its initial publication and 14 years after Butler's death.
"I never bought into my invisibility or non-existence as a Black person," Butler wrote in 1999. "As a female and as an African-American, I wrote myself into the world. I wrote myself into the present, the future, and the past."
Embrace diversity
Unite—
or be divided,
robbed,
ruled,
killed
By those who see you as prey.
Embrace diversity

Or be destroyed.
from "Earthseed: The Books of the Living,"
Parable of the Sower